Karl Roberts is Keene's leading men's hairstylists. If you want to look your best, check us out!
Karl Robert's proudly offers Redken for Men hair care products!
SHAMPOO - CONDITIONER - STYLING PRODUCTS
A Suncrest authorized Hair Replacement Salon.
We at Karl Roberts Cuts for Men

"SPECIALIZING IN STRAIGHT RAZOR EDGING, HARD PARTS, FADES AND TAPERS"

Karl Roberts Cuts For Men
32 Park Avenue
Keene, NH 03431

AMPLE FREE PARKING AVAILABLE

A Gift Certificate from
Karl Roberts Cuts for Men
Shows You Care!
---

Call today for a HOT TOWEL, STRAIGHT RAZOR SHAVE!!
MONDAY SPECIAL, ONLY $10
---
For the best shave you've ever had, we proudly sell Razor MD products!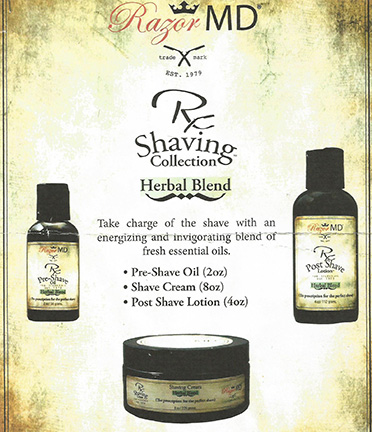 ---
HOURS:

Monday - 9am -6pm
Tuesday - Thursday 9am - 8pm
Friday 8am - 8pm
Saturday 8am - 4pm
Sunday - closed

Stylists Hours

Karl - Weds 9-7, Thurs 11-8, Fri 8-6, Sat 8-4

Donna - Tues 9-6, Thurs 3-8

Adam - Weds 12-8, Thurs 9-5, Fri 12-8, Sat 8-4

Matt - Tues 9-6, Thurs 9-3, Fri 8-6, Sat 9-4

Michelle - Mon 9-6, Tues 12-8, Weds 9-2
CALL NOW TO MAKE AN APPOINTMENT
OR JUST WALK-IN!
(603) 357-2000
Like us on FACEBOOK
Follow us on Instagram @ karlroberts32
We accept Cash, Check, Mastercard and Visa